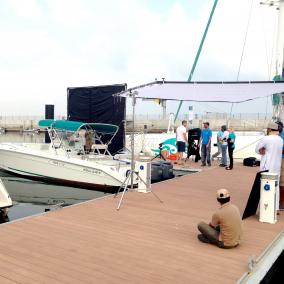 Production
Catering: We make sure you get quality catering services to fit your needs in any filming location.
Accommodation: We can arrange for your teams' accommodation meeting your settings and budgets.  
Transport: We assist you in finding suitable transport options and in booking great travel deals.
Post Production: Audio and Video Editing, Our creative editors use the latest editing tools to help you craft your stories.
Animations: We partner with different local and international companies to bring you outstanding animations and motions graphics for broadcasting.